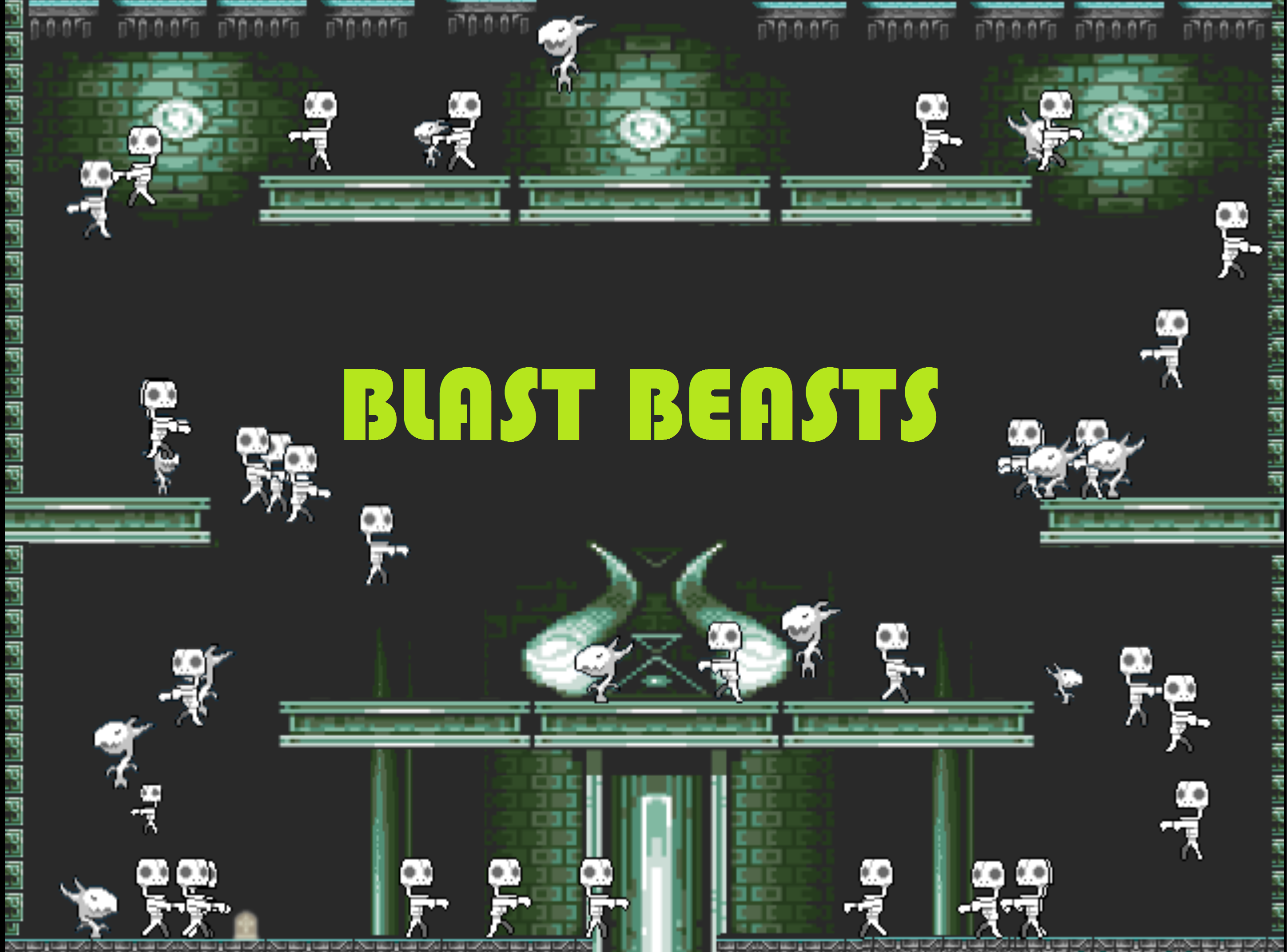 Blast Beasts!
A downloadable game for Windows
Collect points by raiding tombs! Blast beasts to stay alive!
Every time you cross a tomb you collect a point! You'll also randomly get a new weapon, either a pistol, shotgun or machine gun. You'll find that some weapons are better than others... Killing enemies doesn't give you any points but the less of them there are the easier it is to collect tombstones! Keep an eye on your score in the top left corner as you raid tombstones. See how many points you can get before you die. Comment with your personal best! Whatever you do, don't let enemies reach the last platform...
Move with arrow keys, jump with Z, shoot with X (watch out for screen shake!), pause with P, reset game with R.
Full controller support, move with left thumb-stick, fire with right trigger, jump with (A) button, pause with start and reset with back.
alt + enter will enter or exit full screen to show score in the top left corner.
Feedback welcome!!
Install instructions
Cutting edge download and click to play technology!